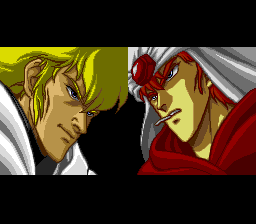 The Time that Telenet Sampled Kraftwerk
by Robert Fenner
It's no secret that video games and electronic music go hand in hand. Retronauts' Jeremy Parish has written extensively on the symbiotic relationship between video games and experimental music group Yellow Magic Orchestra, while Yuzo Koshiro's passion for rave culture is well-known and documented in his excellent Streets of Rage soundtracks. Akira Yamaoka has expressed that his work on Silent Hill was inspired by Coil (although he doesn't actually seem to like them); Yasuhiro Kawakami may have accidentally exposed his love of Wham! when working on Shinobi; and it's obvious that Falcom's Sound Team JDK and animation studio Agent 21 both had huge Bananarama fans on board for a time.
It stands to reason. Of course video game composers are music buffs! But I'd like to talk about one title that went beyond mere homage: Exile, a little-known action RPG from Nippon Telenet sub-studio Riot.
Better known in Japan as XZR II: Toki no Hazama Ni (Exile II: A Brief Moment in Time), the title was actually a sequel to an equally obscure microcomputer RPG about a Hashishin named Sadler on a quest to assassinate Syria's Caliph. XZR II saw Sadler continue his adventure in an uneasy alliance with Knights Templar founder Hughes de Payens, on a pilgrimage to locate an artifact capable of uniting the world under one God, to eliminate holy warfare forevermore. Spoilers: things don't go well.
XZR II was successful enough to warrant a 16-bit remake for PC Engine CD and Mega Drive. This remake ditched the number but kept the subtitle and rebuilt the game from the ground up. The result was much more attractive, playable, and accessible, and also excised an awkward late-game sequence in which Sadler time-travels to Manhattan to fight mohawked sk8er bois. Both of these remakes made it to America under the simple title Exile. Working Designs localized the Turbo-CD version, doing a fair job despite being forced by NEC to remove references to Christianity. Renovation handled the Genesis port, which… well, it's barely a step above machine translation.
Naturally, the soundtrack was revamped as well. The original release featured an FM synth soundtrack by Tenpei Sato (Disgaea) & director Shinobu Ogawa. It was catchy and competent, but did little to stand out from its contemporaries. The Turbo-CD remake, on the other hand, is an unabashed Redbook Audio tribute to electronic music, courtesy of a Telenet super team of Shinobu Ogawa, Hiroto Otsubo, Michiko Naruke (Wild ARMS), Takahiro Umezu & Minoru Yuasa.
A trip to see the monks of Mount Koya is accompanied by a piece called "Zen Gun", which combines a thumping TR-909 drum line with taiko samples. Boss theme "Ultimate Rave" does exactly what it says in the title, coming from the same school as Streets of Rage. The team's love of the TR-909 is even right there in track list, with the piece "Tango 909".
As I mentioned earlier, Exile's soundtrack goes beyond imitation and homage. Perhaps channeling Afrika Bambaataa's "Planet Rock", Exile cheekily samples electronic pioneers Kraftwerk's album Computerworld. Not once, but twice!
In the track "Big Junction", a sample of the vocals from "Numbers" can be heard plain as day at 00:20. It's a very daring and flagrant breach of copyright, and one they evidently got away with. Later in the game comes the dungeon piece "Scramble Bones". At 00:39, a synthesizer arrangement from the second half of "Home Computer" provides a bridge for the song to loop back from. It's not as blatant as vocoded German language in a Japanese video game, but still instantly recognizable to anyone familiar with Computerworld. Curiously, this particular sample even made it onto Nobuhito Koise's arrangements for Mega Drive, transposed to the Yamaha YM2612 chip:
Incredible, isn't it? The sampling obviously isn't kosher, but I wonder if Kraftwerk are aware that they're featured in a JRPG from 1991. It's a hell of a musical choice for a game set during the Crusades, but it works: Not only were the sound team able to have a lot of fun flexing their enthusiasm for dance music, the full soundtrack, illicit sampling and all, is strangely appropriate to Exile's subversive spirit of anti-traditionalism. I'm for it.
Telenet would later go legit with their electronic music fandom. In 1994, Wolfteam commissioned Yellow Magic Orchestra's Yukihiro Takahashi to compose the soundtrack for Neugier. While there are some stand-out pieces, there's plenty more that underwhelm. It's especially disappointing as the full soundtrack itself only has eleven songs, making it shorter than Neugier's already-short adventure. Oh well.